Paul Sanchez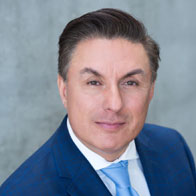 Paul Sanchez has 30 years of experience in physician practice, Human Resources, and as a financial operations administrator. His mission statement and personal goal is to educate leadership within the medical and legislative communities of New Mexico on ethical practices within their respective establishments. His resume includes working in major hospital systems, health plans, and private physician clinics. Paul currently sits on several non-profit boards, and continues to organize community events while proudly serving as a liaison to local and state government agencies. He manages complex marketing efforts, budgets, and analyzes data for JCAHO, HEDIS, MIPS, and MACRA which represent performance measures for hospitals, health plans, clinical and operational staff, nonprofit, and for-profit boards of directors.
As a former long-term employee of the former president of the American Medical Association, he lobbied on behalf of New Mexico's physician independence, practice reimbursements, and patient/caregiver health literacy. He served as Practice Administrator at SW Gastroenterology Associates of New Mexico, as well as being Director of Medical Practice Solutions, a local contracting and credentialing agency.
Paul sits on the board of directors of the regional American Cancer Society, the Department of Health's New Mexico Cancer Council, New Mexico Allied Council on Tobacco, and the Chronic Disease Prevention Council.
As a Practice Administrator for Dermatology of New Mexico, Paul is committed to bringing his vast and diverse experience to expand and facilitate access to world-class family oriented healthcare to the residents of New Mexico.